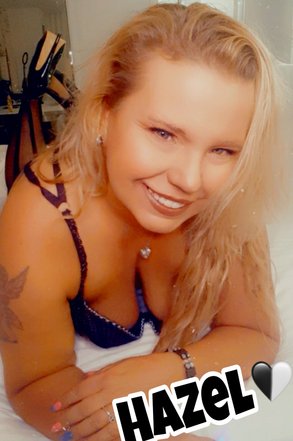 This is area you can see my past clients say about my services and my abilty to do the stuff I'm claiming.
- I know what I'm doing.
- I know how to get the job done right.
- I know who to do with smile while having a blast.
Just read for yourself...
"Hazel Hayes has been my P.P.A. for last several years and I couldn't be happier with her performance. In addition to her daily duties, she was instrumental in My relocation to Ohio from Arkansas, 2 years ago. Currently is assisting me with a major lawsuit I have pending.
Thanks so much Hazel, you are truely irreplaceable."
- Micheal W. - Ohio
"Hazel helped me tremendously with Relocating to Las Vegas. She gave me low down on neighborhoods that real estate agents just won't. She even advised on (successful) bidding strategy to help get the place I ended up buying. I cannot recommend her highly enough."
- Charlie L.. - Cali-2 VEGAS
"I have known Hazel for seven years and there's never a dull moment with her. We have spent 3 St Louis Mardi Gras & 1 New Orleans Mardi Gras. As well as A Cruise with stops in New Mexico together. She Adventours Personable Intelligent woman that's always fun to spend time with anywhere. Also great teacher for new gamblers . You will be comfortable and at Ease with Hazel and have much to talk about. Highly Recommend!"
- Rick A. - St. Louis
"I would like to recommend Miss Hazel as your personal assistant. I have used her services multiple times. As a guide through Deadwood, Strugis and the surrounding area for recent trip. She was very familiar with the areas and was very pleasant to spend time with. While on a trip to Vegas, I empolyed her to show me the city, the casino's and instruct me on gambling as well. And a guide to areas surrounding Las Vegas and points of interests including different dining options. She is very knowledgeable. Well versed in lots subjects, the coversation was enjoyable and entertaining. Looking my next trip with Hazel."
- Max B. - Idaho
"As a new couple to this experience we wanted a provider who seemed to really understand couples. We were nervous but Hazel put us at ease very quickly. She is a professional. We thanked her for making so easy for us. We enjoyed it so much we asked for future advice and she helped."
- A & D Couple - MN
"I have known Hazel about three years now. She is first person and last person I see when I arrive in Las Vegas. Gambling, dinner, and hockey, she is game for anything. Everything is better with Hazel around. We connect on so many levels. My wife and I looking forward to couples work as well in near future. If your need of someone to bring excitement to any aspect of your life, can't go wrong with Hazel."
- Anonymous - Canada